This item has been sold

City:

Novato

State/Province:

California

Country:

United States (US)

Zip/Postal Code:

94945

Listed:

August 24, 2023 8:20 pm

Expires:

246 days, 4 hours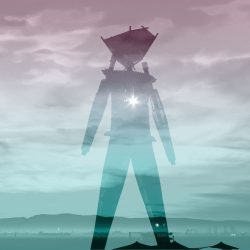 Description
Hey fellow burners,
I leave Marin county (Bay Area) for Reno/BRC on Aug 26 at about 4 am.
It's possible you can get a ride from BRC to Reno/SF on Sep 4th as well. I prefer any rider with an intention for a full return trip.
I promise you will arrive in one piece as I don't drive under the influence of anything. It would be ideal if you have a CA drivers license and might share some driving.
I have a 9′ UHaul Van (a Ford Transit T150). There is a good passenger seat open. The van is a recent model, with good AC and fair sound. Once my bike, camp and other gear are loaded, there should be enough room for your bike and a few bags or so. Let me know how much stuff you have.
Ideally be available for pick up in Marin or the bay area, or be willing to meet up along the way to Reno/BRC. If possible, arrange loading of your stuff the day before (Fri Aug 25).
I will charge a bit less than the Burner Bus:
SF to/from BRC: $150 without a bike, $225 with a bike
Reno to/from BRC: $120 without a bike, $180 with a bike
I have a Work Access Pass (WAP) and will be trying to enter BRC on Friday night sometime. If you also have a WAP with the right date, we will enter BRC together.
If you don't have a WAP and you just want a ride to Reno or something, let me know. Then you don't need to worry about early entry to BRC.
If you plan to enter BRC with me before the event starts. You understand that the entire car is turned away from BRC if any passengers do not meet the criteria for entry to BRC. You must have what the survival guide requires for entry, including:
– 1 ticket to Burning Man 2023 on you (not at will call)
– 1 Work Access Pass (WAP) for early entry with the required date on it and printed out with you
– absolutely nothing illegal on you and you must know how to communicate to law enforcement officers (LEOs) if we encounter them — "I do not consent to a search. Am I free to go" is the mantra – and everyone in a vehicle must sing it together — we don't want to get a van full of stuff trashed by the LEOs
– About Me –
53 yo, Male, Scientist and Software Engineer (startups), my first burn, and I'm with Camp Period at I & 4:15. I live in Marin county (Bay Area) with my wife and 18 yo daughter. I'm an avid golfer. I'm originally from Australia (Adelaide, South Australia). No illegal substances with me.
Have a great BM2023 and
Thanks for reading!!
You must be logged in to inquire about this ad.
Listing ID: 97364e7bb83e4107