City:

Toronto / Upstate NY

State/Province:

Ontario

Country:

Canada

Listed:

May 16, 2023 5:29 pm

Expires:

263 days, 9 hours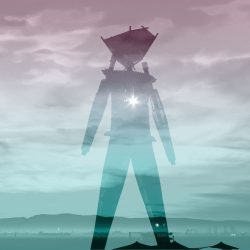 Description
Hey dusty denizens, did you read the title? We're a trio of humans in our early 30s seeking a new camp. This'll be our ~8th burn together and we want to shake things up and try something new. What in the shit do we provide you ask? Besides the obvious general joviality, infectious good humour and pathological helpfulness? Here's a little about each of us and what we've burnt about:
Eric: Toronto-ish based musician & programmer, ran sound at the Centre cam[ open mic, king of all things ice at sweaty betty's in 2014, and wrangled Bike decorations at Bioluminati from 2016-2018.
Rachel: Also Toronto-ish based Visual artist, designer, and movement-instructor. Volunteered at the center camp cafe (RIP), talked down some existence-shattering bad trips at the Zendo, also bike & ice-wrangled.
Miles: Upstate NY-based farmer guy, bassist, massage therapist, and fledgling tattoo artist. Served omelettes to throngs of hungover sand-urchins in 2019 with Eric, washed hair and massaged strangers at sweaty betty's from 2013-2015. Occasionally has flair-ups from a terminal condition which make physical labour difficult.
Additionally, all three of us cooked a mean butter-chicken curry for 30 distraught hippies after a tornado destroyed our kitchen in 2017. We're eager to help make your camp as awesome as it can be in any way possible, generally, we love cooking for big groups of people and ensuring a good time. Does this sound mildly unhinged and irresistibly enticing? Rhetorical question. Also fun note, we've got 2/3 tickets but oh boy we're gonna find one more. The playa/persistence/spaghettiMonster/lucifer provides as you know. Hit us up!
You must be logged in to inquire about this listing.
Listing Fee: 3876463bd90a381c