Country:

United States (US)

State/Province:

Texas

City:

San Antonio

Listed:

April 19, 2018 9:23 pm

Expires:

56 days, 1 hour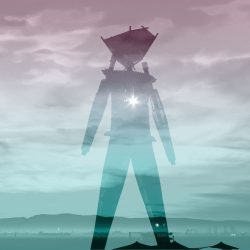 Description
The White faced Mother, a performance in silence.
Option one: The White Faced mother.
In the first act will consist of a model/performer dressed in 55 lbs of prosthetics to mimic the appearance of pregnancy The "silent Mother" will be a silent observer of all that walk by. She will sit, lean, wherever is deemed the best position by the host camp.
This is an interactive performance, there should be nothing stopping the fine people of BRC from sitting with, or talking to (although she will never reply to them) People will be more than welcomed to take photos of the model (on her own, or with her).
The duration of act one will be 1 to 4 hours long depending on the heat index, and models level of comfort, and level of hydration.
Option Two: The mother of the Expansive Playa.
In the second act the model will be wearing the same prosthesis as before, as well as the white body glove. But the outer layer of the outfit will be of a more "maternal, and feminine" This act is a much more inter active than the first. While the model will still be silent for the duration of the act, they will be free to roam around a predetermined area. Not this could be a camps art installations), their art car(s), or the common areas of the camp that is hosting this performance.
As with act one the model will silent, but will welcome others to interact with her. Be it talking to her, walking with her, taking photos of/with her.
The second act can run for up to 3 hours.
What is needed.
Well all that is needed is a place for the model to perform. That's all that I need. You wouldn't even need to let me camp in the host camp! Unless you really want us to. But that is in no way expected.
Possible dangers, and risk:
The models field of view will be extremely limited while in costume, if need be please allow for one "Handler" for when the model arrives for the first act to guide her to where she will be sitting/leaning, and to guide her back to the staging area.
For the second act one "handler" will be needed for the duration of the act. Again the model will have a very limited field of view, and will need someone to help guide her.
The majority of the outfit is NOT FLAME RETARDANT. Please keep that in mind when considering this project. I would really hate for my model to turn into the human torch.
If you have any questions, please feel free to use the form below to email me.
And thank you for taking the time to read this. I look forward to hearing from you.
---
Listing Fee: 2995ad902eeb9154