Country:

Canada

City:

Edmonton

Listed:

December 2, 2020 11:52 pm

Expires:

113 days, 19 hours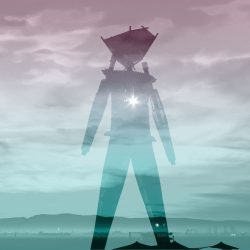 Description
Update
I have contacted vertical solutions and a very rough quote for very high quality bouldering mats is 10000 usd. Plywood is about 3000. Hoping I can find some used holds to be gifted or borrowed. the vision is a 20′ by 15′ cave with a roof you can just boulder right underneath of to maximize surface area. Lower traverses around the outside of the structure. Still need to talk to a structural engineer about the safest/simplest way to build the structure. Hoping the cost of the camp comes in at under 30 000, which I think is achievable with some corporate donations and help from camp members.
original post:
I have been to burning man in 2017 and 2018. I decided I did not want to return until I was able to provide a gift that was close to my heart, to share with the community.
Rock climbing has been, for me and a lot of people, a second home where we can connect with nature and ourselves. I think anyone who rock climbs can agree that there is something about the simple nature of the sport that resonates with the fundamental aspect of what it is to be alive.
Since I first went to Burning man, I always thought it would be amazing to be able to connect with rock climbers from around the world and to share this sport with people who have never tried it before. I would love to be able to build a camp, nestled below a plywood crag, where I could make this a reality.
This year I am in a financially and emotionally opportune time to dedicate some serious effort towards making this a reality. I have never tried an undertaking of this caliber, though. I would need a lot of help from people with experience navigating the Blackrock city landscape, structural engineers, route setters, builders, and volunteers to run the camp. I would need help financially through donations.
If reading this has interested you, and you would like to connect and talk about the possibility of making this happen, please reach out to me! You can also PM me on IG at adam.n.shadow and if we get more people involved we can find a more efficient method of communication.
---
Listing Fee: 1995fb17fb52c644