Country:

United States (US)

City:

Phoenix

Listed:

February 10, 2020 3:35 am

Expires:

23 days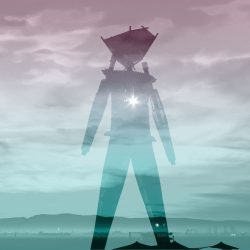 Description
Hello, guys, I am Pasha (Паша), and I am a new Burner.
I made a post back in September 2019 about having a new theme camp, but since then, I have made some major changes, and this is a post to update and showcase our new squad, projects, and equipment. We are still looking for members from the local and international community to join us when we hit the playa! However, due to the busy schedule of our team members, we will not be going in 2020, but possibly next year.
There were a few people who contacted me, so I created a group for interested people to collaborate for 2020 and future:
https://www.facebook.com/groups/1495972217237610/
I am now one of the founders of Red Energy Squad of Gopnik Party Gang, and we throw mad Gopnik parties everywhere. We are inspired by the former Soviet Union, and the modern underground rave scene in Eastern Europe and former Soviet countries.
I started Gopnik Party Gang in San Diego, CA and in the recent months created Red Energy Squad in Phoenix, AZ, where we are still partying.
We would like to build our Theme camp up in the years to come.
Right now, we are planning to be a sound camp. We have a small tent with speakers, subwoofer, and DJ setup. We also ordered an 18′ scaffolding that arrived at the depot this week. We will be building it into an art tower with stunning visuals and effects, including a painted glow-in-the-dark star, tiki torches, a banner, and later, a screen for projection.
This is one of my mixes:

Our comrade, Trenton Abbott, now does our banner/flyer designs and also does audiovisual work that is displayed on our large flat screen TV. He is also a producer and makes music of all genres, from pop to hardbass.
https://www.facebook.com/Trenton-Abbott-155912538358282/

Our comrade, Ethan, works with Trenton to produce music, and also spins industrial and dark psytrance.
https://www.facebook.com/originovstyxx

Our comrade, Brad, works with lighting and DMX. He is responsible for making the tent and stage area lit. He is also an avid camper and has a customized van for travel.
https://www.facebook.com/SnufflesTheAnteater
Our comrades, Loki and Bunny, are a couple, who comes to DJ. They enjoy music and love the events that we host. Loki spins almost anything, including house, dubstep, psytrance, and trap.


Our comrade, Robert, is a Romanian gopnik who throws shows at the local club The Lunchbox. He owns a synthwave show, and is planning to throw hardbass and industrial events at his club.
Our comrade, Gen, is a Russian EDM producer, who is also based in the Phoenix area.

Part of a show in Tucson:

We are inspired by events like Molotov (now discontinued), Gopnik Party XL, and Pumping Storm. We want to have a welcoming camp for anyone who wants to experience our culture and share good experiences with us.
What we would offer:
-Music: Hardbass, Hardstyle, Hardcore, and other electronic genres
-Drinks: Kvas, Kompot, etc.
-Traditional Soviet Food: Kolbasi, Oguryets, Plov, Shashlik, Pelmeni, etc.
-Gopnik Squatting with Semki
-Bonfire
-Hookah, Cigi
Since we are brand new, we are looking for Russian music producers, DJ's, costumers, people experienced with hardware and repair,
If you would like to join the community, but are not located near us, we can connect via Facebook.
If you are located in our area, and want to learn more about us, feel free to send a DM on facebook.
https://www.facebook.com/DJOgonOfficial
https://www.facebook.com/RedEnergySquad
As we continue to upgrade our setup, we will update this posting.
---
Listing Fee: 8845e3d423e330d9