Country:

United States (US)

City:

Black Rock City

Listed:

June 24, 2022 5:33 pm

Expires:

25 days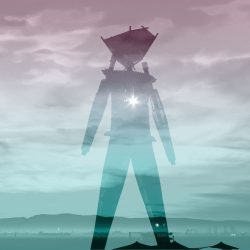 Description
Do you have an original song in your heart, or rhymes bursting from your lips, or the urge to shake your groove thing in every limb? Do you dream of performing your act somewhere in this magical land of beautifully bizarre self-expression?
Well then you're in luck. Because scheduling is officially open for the Sound & Performance Stage in Center Camp this year!
We're calling all musicians, singers, dancers, poets, dreamers, jugglers, actors, artists, crooners, comedians, DJs, masters of ceremony, entertainer extraordinaires – whatever original performance art you want to get up and share with our dusty little world.
Whether you're a seasoned performer or you've never done anything like this before, we want to help you and your unique talents find a time to shine in our performance schedule this year. Because no one does it like you.
So if you'd like to make our stage part of your Burn, FIRST make sure you have secured your ticket (because we can't schedule you until you do).
THEN fill out this form and tell us all about your act: https://docs.google.com/forms/d/e/1FAIpQLSeM5TXznbE3QEx2ZdoM0lxiY1HuOYbj9ZSVJydvw7WtU04x4g/viewform
Or visit our Sound & Performance Team website at https://sites.google.com/view/cafesoundperformance/volunteer-opportunities/performing for more information.
Dustfully & trustfully yours,
Pounce
---
Listing Fee: 88562b5dc937fe5d