City:

BRC

State/Province:

Nevada

Country:

United States (US)

Listed:

August 25, 2022 1:58 pm

Expires:

19 days, 4 hours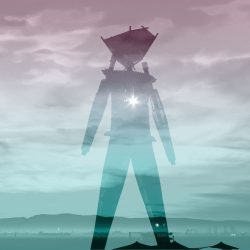 Description
ISO CAMP // My husband Sean and I are originally from Boulder, CO and Evanston/Chicago, IL, but have spent the last 7 years living on a mostly "off the grid" property 10 minutes outside the small mountain town of Fraser, CO (@ 9000′).
We are multifaceted creatives and work in a wide range of materials… wood, steel, wire, paint, web2, web3, crypto, defi, NFTs, found objects, dirt and grass, medicinal herbs, movement (dance, yoga, yoga swing, lyra, silks, rock climbing, mountain biking, etc), and we are fabulous cooks/bakers (my specialty is GF + DF desserts).
We may be BM virgins, but we are no strangers to the principles and practices of BM. We are infinite proponents of selfless service (and practice what we preach), self-reliant, open minded, empathetic, honest, kind souls, with an abundance of welcoming, inclusive, good vibes to share.
We can pay camp dues (if applicable), work a shift or 2 each – filling one specific role, or a variety.
Sean is skilled at construction, wiring, hard labor, etc… and he is always happy to lend a hand. I am highly social (called "Mama Ana" by many) and possess an innate ability to connect with, and hold safe space for, all beings whom I encounter. That being said, I am more than willing and able to take on a role in a camp that demands that I interact heavily with the beautiful and happy people of BM, as well as the lost souls, and those exuding sadness, fear, confusion, and/or aggression.
We have extensive experience attending and vending music and art festivals, as well as hosting, entertaining, and feeding small, mid, and large size groups of people.
We have an Airstream (that could provide some nice shade), 2 tickets, a vehicle pass, food, water, gifts, heads on straight, and hearts open… but unfortunately no camp.
If anyone can help us find a home base and a new band of visionary creatives, and infuse our first burn with more purpose, depth, and meaning, we would be deeply grateful.
If you want to check out some of our work and life…
https://instagram.com/spyart303
https://instagram.com/thebossmama
https://instagram.com/sacredsteelwork
https://instagram.com/aseanaart
https://instagram.com/mama_osha
https://instagram.com/mama.got.sauce
https://instagram.com/defipriestess
POSTED THE FOLLOWING TEXT, ALONG WITH PIX, ON FB. Here's the link, if you want to check it out: https://www.facebook.com/groups/252779754929418/permalink/1964625613744815/
---
Listing Fee: 5216306e8e45046e