City:

black rock city

State/Province:

Nevada

Country:

United States (US)

Listed:

July 1, 2022 12:41 am

Expires:

23 days, 16 hours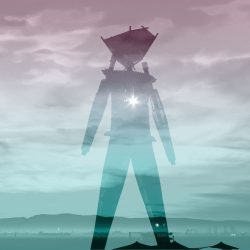 Description
Artist from Kansas looking for a camp.
Will bring a dance pole, rusty gymnastics skills, and (possibly?) art supplies
Anybody into microgreens and prayer?
That's the TL;DR, but thanks for picking the longer version 🙂 Lost Kansan and first time burner, but long time admirer of the Principles! I'm an artist-turned-digital-nomad-writer about to embark on the dangerous and exciting adventure of BURNING MAN. I am willing and wanting to arrive in Vegas by car from Kansas>Boulder>Vegas as early as the beginning of August. I'm familiar with the wonder of the harsh desert environment and would prove an asset to any group which accepts me into their camp.
I'm a 32 year old lady looking for:
Camping from the beginning of August to mid September (I have an SUV I camp/sleep in most of the time, and it has room for 1 additional passenger. I can also help haul supplies in it)
Bike riding lessons and a playa-ready bike, I have never learned!
Reliable source of microgreens and organic, bioavailable food/vegetables, organic coffee, filtered water
Information about camps that are tolerant towards sobriety and prayer
Information for joining groups that are also attending EDC Orlando '22 and/or Coachella '23
Skills I can bring to your camp:
I want to contribute by go-go dancing and I would like to learn more dances. I am fit and able to be on my feet. I am very friendly, personable, and communicate well to help people find what they need.
I'm great at art, ad copy, writing, I own a journal and make press releases for large tech companies.
Experience with cashier and food service and customer service. I'm willing to volunteer for cafe, bar, or food serve and prep work.
My SUV can carry 1 other passenger and also help transport goods.
I can bring supplies (see below)
Supplies I am able to bring in exchange for camping, services, or goods due to the shipping/travel expense (please notify me of what you want to reserve before july 10 when I begin my journey to colorado)
Women's small and medium party clothes, skirts, dresses, bikinis, jackets, heels/shoes (size 6 and 7) these are "party" clothes and seem very on-theme with burning man.
Stuffed animals of all sizes, types, and varieties
Art supplies: perler beads, thread, jewelry supplies, fabric (rainbow and silly prints), pens, paints, a photo light, etc (just ask, i may have the art supply but forgot to mention it)
Photos coming soon but please ask if you are curious about something.
I would bring it all and gift everything, except I am all the way in Kansas, so extra weight = extra gas $ 🙁 ask me if you do not have the means and i'll try to make it work. 🙂
For sure I am bringing:
A ten foot tall portable stripper pole https://www.gympole.com/shop/stage/gympole-stage/ (without "skate," I am looking to sell this item after the burn, I can ship the skate to you)
Information about me:
Reformed stripper, not trying to distance from my past but instead seeing what this means for my future. I worked at Little Darlings, Sapphire, etc 2014-2019, but was very unhappy with the commodification and what that did to my relationships with the sexes. I'm attending Burning Man in order to deepen my relationship with God, other humans, and myself. I love dancing and would like to do so without unnecessary sexual pressure. I'm successful in life but feeling a lack emotionally, so hopefully Burning Man helps me break out of this rut. I am also looking to purge a lot of items I have collected through the years doing art.
If it sounds like I could help you or your camp, please don't hesitate to send me a message!
[If there is anything in this post that is not according to the rules of the eplaya please message me and I will change it accordingly]
---
Listing Fee: 4962bdea062648a