Country:

United States (US)

State/Province:

Nevada

City:

Sparks

Listed:

April 14, 2023 6:44 pm

Expires:

227 days, 5 hours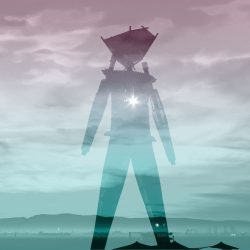 Description
In a bit of a pickle but if you read this and you have a mechanical/problem-solver mind, you might find it worth your time. I'll try to be as pithy as I can.
TLDR: I want to gift my burner RV but it needs work.
I own a 1985 Itasca Sundancer 21′ RV that is currently in storage in Sparks. I bought this RV in 2016 specifically for Burning Man because it was old but functional. It has a kitchen, bathroom, and AC. It has been to the burn four times and was always reliable and perfect for one or two people. Not everything works perfectly but I had workarounds and new things (like a portable generator) to make it quite comfortable.
Last year I broke a belt (which damaged the radiator) just as I got on the playa. With help from campmates, we got it drivable. After the burn, I drove it to Sparks and put it in storage. I traveled to Sparks a couple months later to work on getting it repaired. The engine battery was old and I was having to start it with the brand new aux batteries so I replaced the battery first. It started fine. The next morning when I went to take it to the mechanic, it would not start on any battery. I suspect that I loosened the connection to the battery when I replaced it since its never had any electrical issues.
The pickle is that I no longer have the means to continue storing it nor pay someone to repair it. I am ready to part with it. So I have two options as I see it … sell it for whatever I can get for it OR gift it to another burner who wants it. I would like to see it still get used since it really is an ideal for BM.
If this scenario at all interests you (as in you live in the area and would know what to do with it), I would love to talk to you.
You must be logged in to inquire about this listing.
Listing Fee: 7364399ee7ccd73