State/Province:

Washington

Country:

United States (US)

Listed:

April 7, 2023 4:00 am

Expires:

219 days, 15 hours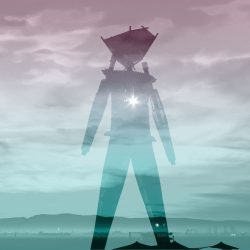 Description
Buddhacamp @ the Lotus Dome is returning for our 14th Burn and we're recruiting new campers who share our vision!
Our camp was founded in 2007 by a small group of SGI Buddhist friends who wanted to bring chanting Nam Myoho Renge Kyo and the philosophies of SGI Buddhism to the playa.
Since then, we have created a safe space, sanctuary, community, friend-family burner vibe where campers and burners can rest, share, heal, eat great food, enjoy espresso, tea, kombucha and feel wholly accepted and supported.
We offer daily spiritual offerings in the Lotus Dome that include chanting, yoga, Refuge recovery, Vipassana meditation, and workshops such as mindful movement, 'Ask a Buddhist' Spiritual Life Coaching, Taking off the Masks of the Patriarchy, and more! Our Lotus Lounge café is a relaxing cafe space with daily espresso service and community vibes. We are not a party camp but do like to party.
We have great infrastructure and are an incredible camp for virgins and veteran burners alike who are looking for an accepting community environment. Our camp dues cover shade, water, shower, kitchen/dining area with protective structure from the elements, our Lotus dome, Lotus lounge café, food, and gear transportation from the Seattle Metro area in our camp truck.
We are focusing on campers who are one or more of the following:
– Have engineering/builder skills and can come with the early arrival crew to help build the camp
– Folks with cooking and kitchen/event food management experience to help with our weekly camp meals
– Buddhist practitioners and spiritual seekers
– Those who identify as People of Color (POC) and LGBTQI
If this all sounds rad to you and you're looking for a camp to call home, please send a note to newbuddhacamper at gmail dot com and tell us a little about yourself! Then, we'll schedule a coffee date to see if it's a good fit!
You must be logged in to inquire about this listing.
Listing Fee: 665642f954e2ed8f