Country:

United States (US)

City:

South Lake Tahoe

Listed:

August 21, 2023 6:13 pm

Expires:

244 days, 17 hours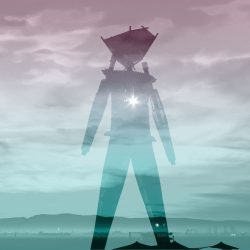 Description
Hey Burners,
Are you tired of sleeping in the dust. I have a 30′ RV with only myself going at the moment. The RV can sleep 4 in 2 beds but it would be more comfortable with 2, but 3 would work if both people were OK sharing a bed. There is plenty of room for your gear and bike as well. There is AC, fridge, freezer, 4 burner stove, water heater, shower and toilet. Water usage will be determined by the success of getting the grey water tank emptied at some point by the service vehicle.
I live in Lake Tahoe and would like to meet up in Reno on the 26th and can drop you back off on the 4th. At the moment I am open to camping location as I didn't join a camp because this was so last minute. I do have a few camps that have reached out but I haven't committed to join them yet.
In addition, I'm also open to transporting an additional 3 or 4 people from Reno to BRC and back to Reno. I promise you will arrive in one piece as I don't drive under the influence of anything, but your welcome to relax in back and do your thing on the possible long approach to BRC.
–The Dreadful About Me–
52 yo, Male, Construction trade, self-employed, 2 prior burns. I live in Lake Tahoe with my 15 yo son, I'm an avid skier and snowboarder. I also coach our local travel baseball teams and our high school baseball team. I went on a vacation to the Caribbean and ended up staying for 10 years sailing and living aboard my 45′ wood gaff rigged sailboat that I resurrected after a hurricane. I also took a few trips to Europe and Central American and followed the Grateful Dead around the country for quite a few years. I've never spent a day in jail which I attribute to a lot of luck mainly. Karma is as real as the playa is dusty. I would rather listen than talk. I didn't fall down a rabbit hole and I think Trump is a complete nut. I don't party much any longer but I'm definitely not a quitter and can take anything the playa can throw at me. I believe expectations inevitably lead to disappointment, so I am not bringing any on this trip. Lastly, once on the playa, the RV will be your home and safe place as much as it is mine.
If you see yourself a part of this trip and want to know more then just reply with a little info about yourself and maybe why you would be a good fit. I promise your effort will not go unnoticed and I will respond with more details so you can decide if this is a good fit. If this listing is still up, then nothing has changed.
Have a great BM2023 and
Thanks for reading!!
You must be logged in to inquire about this listing.
Listing Fee: 64564e3a9508cd0d